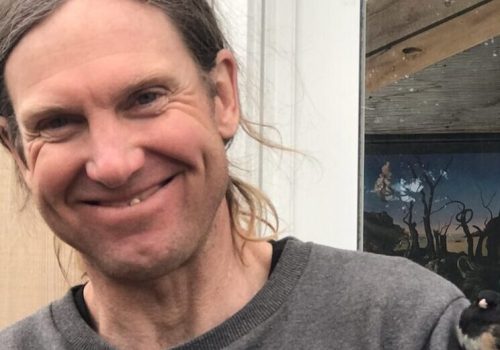 Chris Brazeau
Hi! I moved to Golden in the fall of 2003, drawn by the small mountain town's location, nestled amongst the confluence of the Purcells, Selkirks and Rocky Mountains. After spending years adventuring in other mountain towns, the move to Golden was sealed by its proximity to the Bugaboos. It would be cliché to say that climbing saved my life, but it has surely been my north star since first tying into a rope 27 years ago. The sport has captivated me for so many reasons: that sublime feeling of moving over rock; the physical and mental challenges of the sport; connecting with amazing individuals that often have a different perspective on how to live life; the opportunity to travel, meet new people, and explore new places; constantly redefining what I thought was possible; learning, learning, learning…
Climbing has brought me to so many amazing places…from Europe to Alaska, Patagonia, Baffin Island, and many road trips throughout North America. The best part of these travels is always coming home to the Columbia Valley, to the confluence of the Purcells, Selkirks, and Rocky Mountains.
Mathew Zaleski
I first came to Golden as a teenager on my way to the Northern Selkirks for an ACC camp. This turned into a regular pilgrimage to the mountains to ski, hike and climb. In between trips, I learned electrical and human factors engineering and got a PhD in computer science from the University of Toronto. I have worked as a software engineer, manager, and business owner. I recently finished a five year stint as a computer science professor.
In 2019 Harriet and I moved to Golden. We share our little house with  Rufus the sled dog and enjoy frequent visits from sons Sam and Jake. 
I love being back in the mountains and look forward to helping others launch their climbing journeys.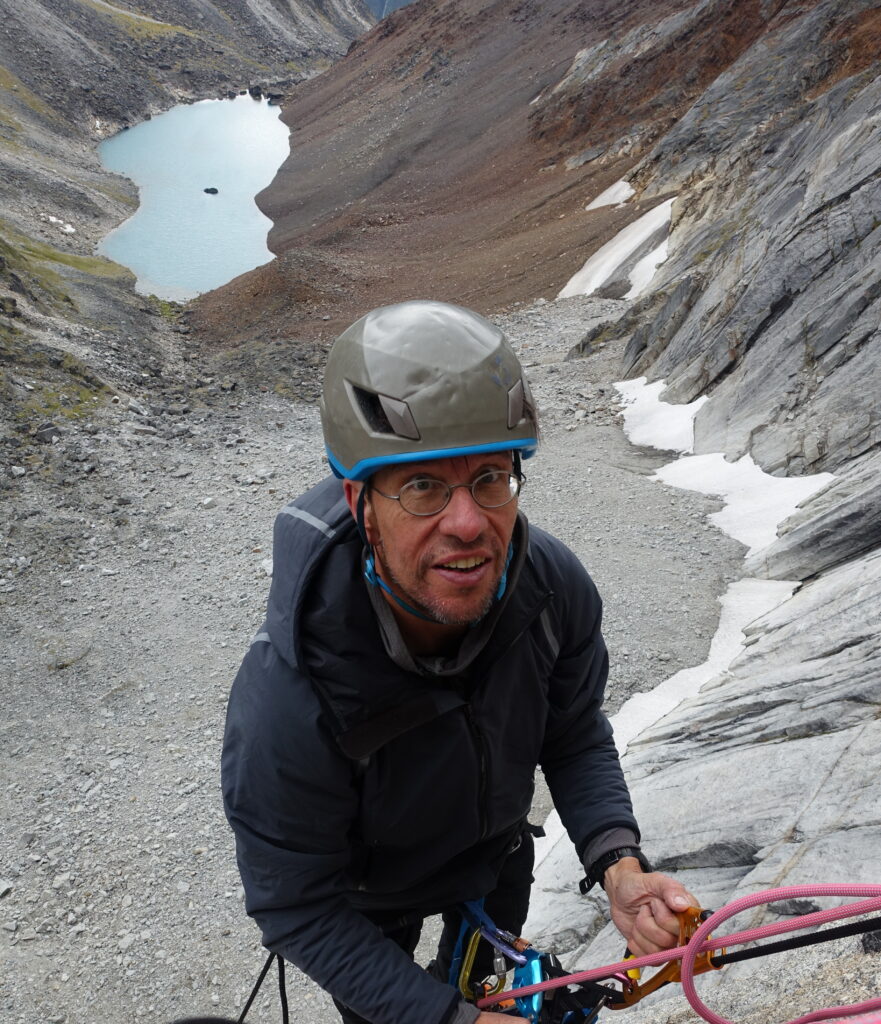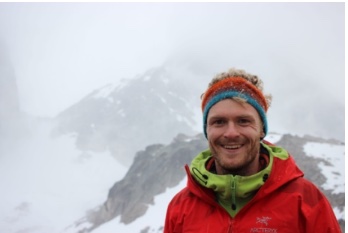 Tom Herbert
Drawing on over a decade of climbing experience around the world, from bouldering in Fontainebleau to big wall climbing in Yosemite and mountaineering across Canada, I have developed a deep appreciation for the beauty and challenges of the sport, as well as a robust skillset for safety and efficiency in the mountains.
Beginning my career as an apprentice guide in Squamish, I honed my skills and gained valuable experience, eventually becoming the head coach at CliffHanger Climbing Gym in Vancouver. There, I led the climbing team and summer programs, working with climbers of all ages and skill levels to help them improve and reach their goals.
In 2020, I moved to Golden and completed my full Rock Guide exam in the Rockies. Now, working with Chris and Mathew, I am committed to building a thriving climbing community in Golden that emphasizes both technical proficiency and a supportive, mentorship-focused environment.
Through our programs, I hope to inspire climbers of all levels and ages to develop their skills and achieve their goals, whether they are looking to tackle a new route, build their strength and endurance, or simply experience the joy of climbing.
 Juan Henriquez
Juan Henriquez was born in the Chilean Lake District surrounded by volcanoes and lakes. He took to alpine climbing early in his teens and became the youngest mountain guide in his country. Juan travelled to climb in Peru  extensively over many years.
Juan and his family moved to Quebec City 15 years ago where he discovered the climbing gym industry .  His first job was at Delire climbing gyms were he resoled climbing shoes and poured climbing holds. Juan and his partner moved to Calgary and he became a professional route setter at the Calgary Climbing Center, eventually becoming the head route setter at The Hanger.  Juan has set for numerous comps, including the Tour de Bloc and the Alberta provincial championships. He holds various indoor climbing qualifications, including commercial  route setter certification by the IFSC,  the Level 1 USFSC, Petzl Work at Height Certification and the ACMG top rope gym instructor level 1.
Juan leads route setting at Confluence Climbing in Golden B.C. His experience, knowledge and passion for climbing has played a key role in building our community. Every week an energetic and talented setting team creates new boulder problems for climbers of all levels to enjoy. Like many in our community Juan has found in the Small town of Golden to be the perfect place to balance setting life and the mountains.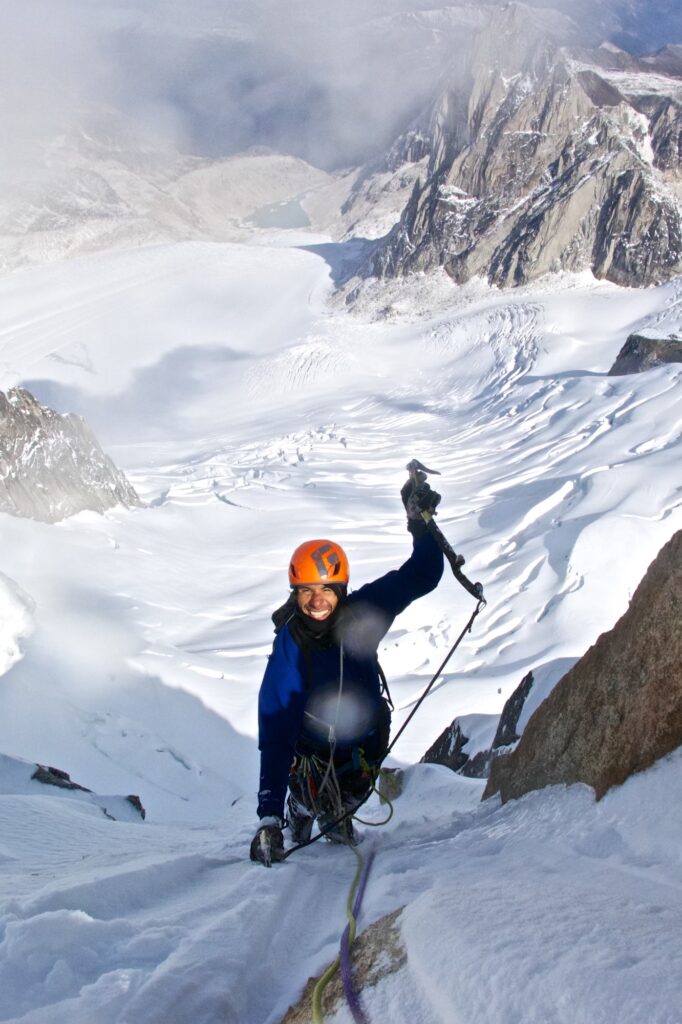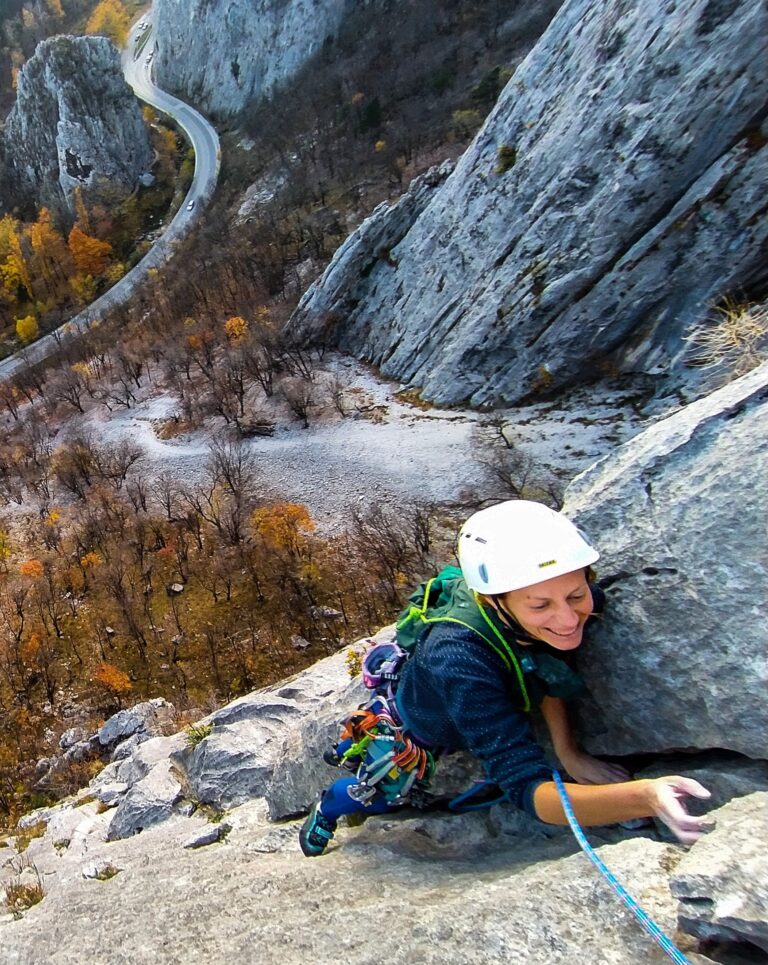 Kasia
After you live next to mountains, you can't imagine waking up without a view of gorgeous peaks. (At least that's what happened to me.) I've lived in the Alps, at the foot of the Pirin Mountains, in the Dolomites, next to Jotunheimen.. In those places I was searching for a community to belong to and share the pure happiness of doing outdoor sports together. Eventually the time arrived for the next continent..
I came to Golden last November. What brought me here were the endless possibilities of splitboarding and the awesome local ski hill. My plan was to stay just for the winter. Then I met Chris and Mathew and started working at Confluence Climbing. This has encouraged me to stay here longer and also start a new routesetting journey. I'm super grateful for the community which I now belong to and even more excited to explore many climbing crags. What I also love about Golden is people's attitude to the environment: planting their own gardens and taking care of the wilderness. Environmental issues are important to me. In my home country, Poland, I own a company offering upcycled goggle covers. I'm really happy to find a place on the other side of the world where I feel that I can belong!
Ollie
I first came to Golden in 2017, as a visit to the "big city" while I worked and lived at nearby Emerald Lake Lodge. Three years later I moved here with my partner, and I haven't stopped being awed by the adventures available right off my doorstep. 

I love living in a community of people who share my passion for the outdoors, and I hope to continue to learn and grow from the mountains and the folks that play in them.